Looking for a premier corporate limo service with attractive rental rates on everything from a stretch limousine to a luxury limo bus?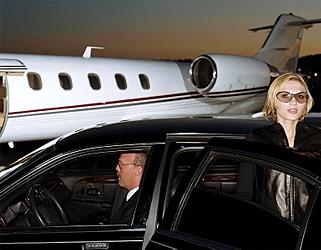 Discover why more businesses are switching to the corporate limousine services offered by Erinmills Limousine, the provider of choice for even the most discerning buyers of limousine services in Toronto and the GTA.
Book just one ride with Erinmills Limousine and you will instantly see why we are a premier supplier of executive limousine transportation for a growing list of companies that only book the best limo services in Toronto. Plus we are offering this special introductory offer for new corporate clients: save 10% on your first month's invoice (minimum $100 booking).
Our commitment is to delight you from start to finish with late model limousines, including a Cadillac Escalade and a Mercedes Sprinter, all driven by professionally trained chauffeurs and available at great limo rental rates.
Erinmills limousine clients call our limo service "exceptional", "courteous", "impeccable, and our limousine chauffeurs are praised for being "polite", "punctual" and "extremely professional".
We accept all major credit cards and offer the convenience of online reservations and quick quotes for a complete range of Toronto, Mississauga and GTA limousine bookings.
Limo services for corporate functions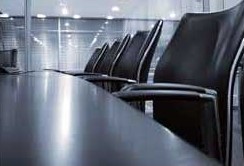 From company picnics to award ceremonies to annual meetings, our seasoned professionals ensure that you will arrive hassle-free, relaxed, in style and on time. Our vehicles range from sedans to limo coaches and can accommodate up to 32 or 45 passengers in total comfort.
Eight reasons why it is good business to rent an Erinmills limo for business functions and special events requiring a limo bus for group transportation
Attractive limousine rental rates with none of the extra fees buried in the invoices of other Mississauga and Toronto area limo companies. Typical examples of these extras include administration fee, green fee and late night fee.
Convenient online access to invoices and company information on Erinmills Limousine, just one more reason why we are considered to be among the best limo services in Toronto, the GTA and beyond.
Late model limos, including a Cadillac Escalade and Mercedes Sprinter
The convenience of a one-stop limo service for airport transfers (towncar or Cadillac Escalade), road shows, larger stretch limos and limousine buses for larger groups, fleet vehicles, including classic vintage cars, for every special business and family occasion.
24 hrs dispatch – always speak with a live person.
Next day billing, email/fax confirmations.
Services in all major cities, so there is no need for several invoices when traveling to Montreal, USA, Europe. In addition, we ensure all our affiliates are professionals with quality limousine vehicles, insurance and a dedication to providing the same level of service that has made Erinmills a leading provider of limousine services in Mississauga, Toronto and the GTA.
Bottled water and newspaper included at no charge.