Make your special day extra special with an Erinmills wedding limo package
ASK ABOUT OUR BLOWOUT LAST MINUTE WEDDING LIMO SERVICE PACKAGE SPECIALS!!
---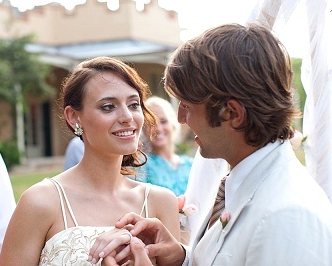 Wedding limo packages for every budget from Erinmills Limousines and Luxury Coaches, a top provider of limousine rental services, including party bus rentals, for weddings in Toronto, Mississauga, Woodbridge and the GTA.
Don't trust your wedding day limo package to anyone other than Erinmills Limousine, the award winning provider of wedding day limo services to an ever increasing number of satisfied clients through Toronto and the GTA. Our unique (and very popular) wedding limo packages include a fully trained limousine chauffeur, dressed in a tuxedo, and a clean, late model limousine stocked with champagne, ice and glassware. Plus our wide range of Toronto limousines, including an eye catching Hummer Stretch Limo, A Porshce Panamera Sedan, a Mercedes Sedan and two limo party buses, can handle any sized wedding party. Don't make any decisions until you have spoken with our wedding limo consultants, who always have great ideas and tips on how get the most from your limousine booking.
Remember to book your wedding limo at least 8-12 months in advance. We also welcome on-site visits. Don't forget that we also offer limo services for bachelor and bachelorette night out transportation! All limo reservations require a 30% non-refundable deposit and are accompanied with a wedding contract.
Your Wedding Day Limo Service
Whether you need selected limo services or a complete limo wedding package including a limo PARTY bus for your guests, we make your wedding day spectacular and worry-free:
Bride and Bridesmaids pick up and drop off
Groom and Groomsmen pick up and drop off
Limo service from ceremony to reception
Limo service for the Bride and Groom after the reception
Limo service for the wedding party from the reception to their final destinations
Limo bus service for out-of-town guests before and after the ceremony, including airport transportation coming and going
Family and Friends
Our party bus rentals are ideal for transporting out-of-town family and friends. One call to Erinmills is all it takes to ensure every out-of-town guest will be treated like royalty as they arrive for your most special day. Erinmills will also provide your wedding planner special phone lines to ensure seamless communication.
Bachelor and Bachelorette Parties
Erinmills wants to be your designated driver for these extra special events so all your guests are able to relax and have a great time knowing they will arrive safely at home after the festivities.
Rehearsal Dinner
Erinmills can provide group transportation with a limo bus big enough to take all attendees to your rehearsal dinner - and make sure that all your guests receive the extra special attention they deserve.
Honeymoon
Erinmills can help with your honeymoon plans by providing ground transportation for you from the Toronto area, and by arranging your ground transportation anywhere in the world.